Back in July, I posted about theproposed development at the old Vickery Towers location at Greenvilleand Belmont. The owner of the senior's home had intended to develop aresidential community on the site. The 8 acre piece of land was tooexpensive for another senior's facility and traditional residentialwas the only viable option. After demolishing the old building,Columbia Pacific Advisors released plans for a modern apartmentcommunity with a condo tower in the center and a ring a townhomes atthe perimeter. As of now, they have sold the property to Trammel CrowResidential (TCR). Columbia specializes in senior care and this wouldhave been a deviation from their business model. So it really makesmore sense for everyone, including the neighbors, to have a localcompany that specializes in residential develop the site.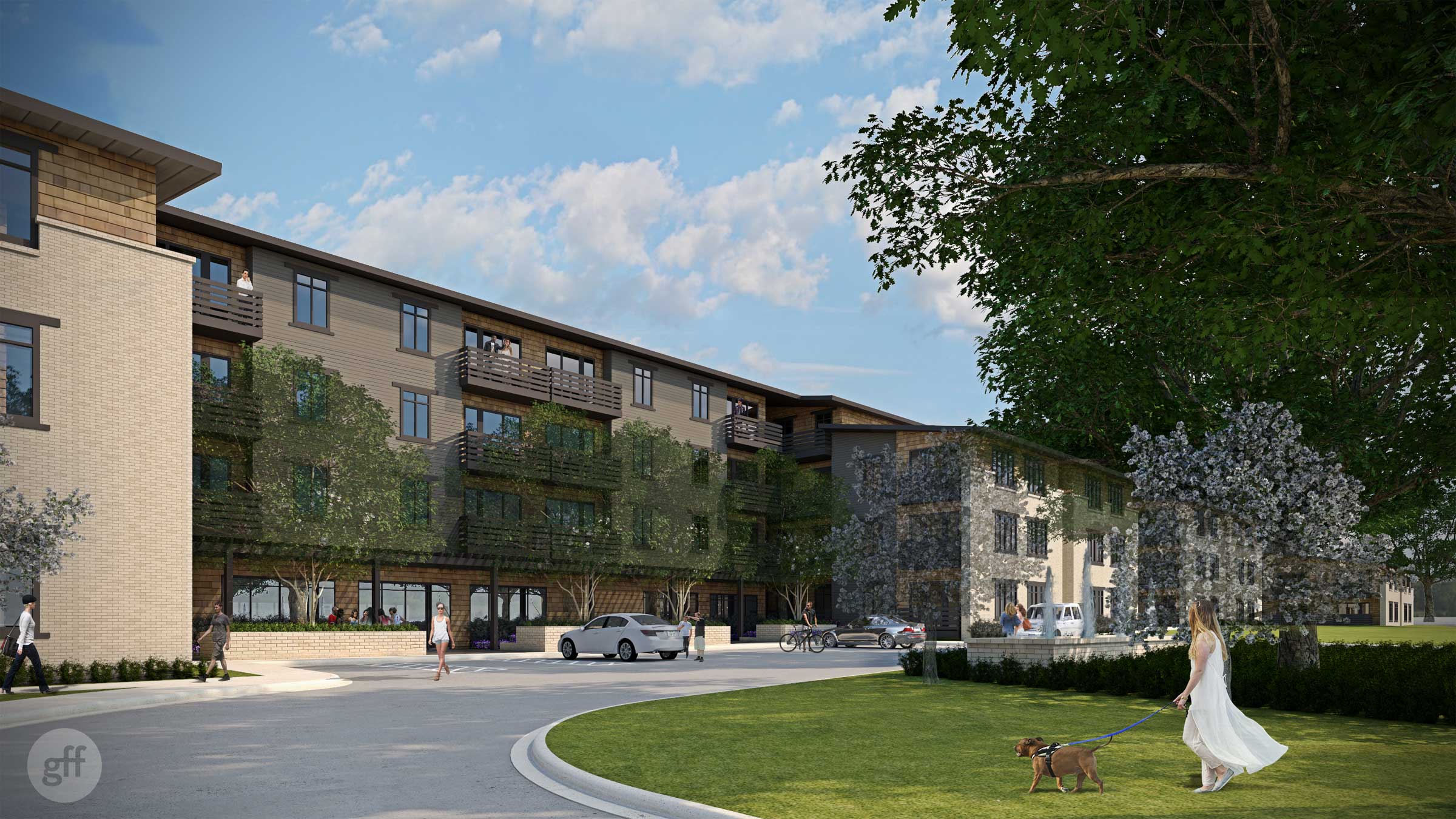 TCR has chosen to build virtually thesame design that Columbia had submitted. However, they opted tore-design the exterior in a Craftsman-style which is more in keepingwith our neighborhood than the modern design Colunbia had proposed.The project is being headed up by Matt Enzler, a Lower Greenvilleresident who lives only a couple of blocks away. In addition to beinga generally good guy, Matt has a vested interest in delivering a goodproduct since it will sit in his own neighborhood. Most of thedetails remain the same, 450 condo-style units in a 5 story towerwith underground parking and a ring of 50 townhome style units withattached garages. All units will be rentals starting at around$2000/mo. The name of the new project is Alexan Lower Greenville.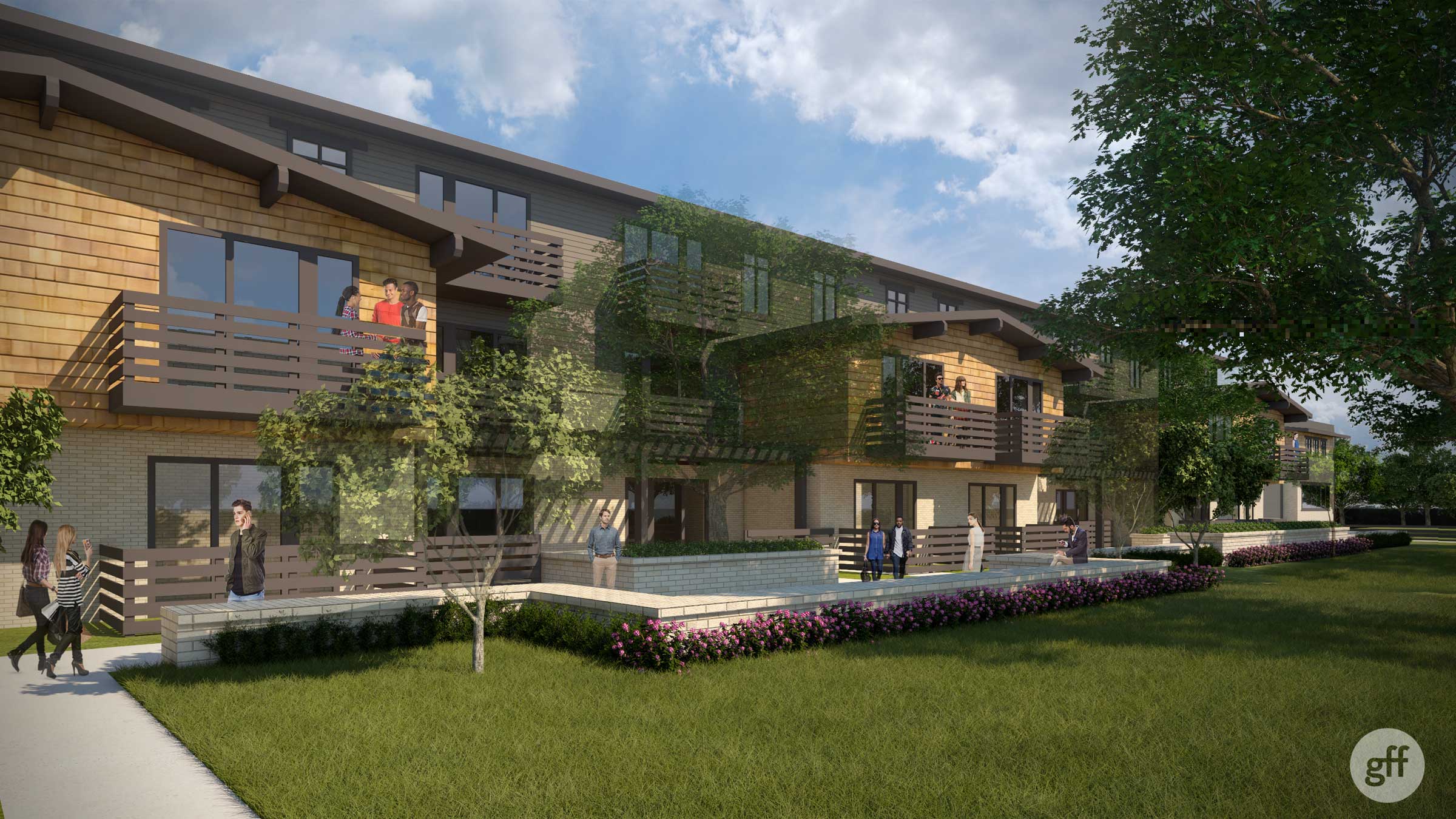 The locals here monitor such projectsfiercely, and TCR has met with representatives of the areaneighborhood associations and the immediately adjacent propertyowners to discuss details of the project and the coming construction.They have provided renderings and a construction timeline through tothe projected completion in July 2019.

Late January through late April willsee a massive excavation for the parking garage. Expect to see lotsof very large trucks hauling many tons of dirt off the sitethroughout this time.
May through August will see mostlyground work drilling piers and burying utilities.
September 2017 through May 2018 willsee concrete work on the garage and streets.
June 2018 through July 2019 will bethe remainder of the construction.
TCR has promised to make this projectas minimally intrusive to local neighbors as possible. There will beample landscape screening installed to hide buildings from thestreet. The building setback has been improved to minimize the visualimpact on the street. TCR is working with the city to address roadrepairs on Belmont with the possible addition of a turning lane tominimize traffic disruption at rush hour. We look forward to seeingthis project completed and welcoming our new neighbors at the AlexanLower Greenville.