2016 was another good year for homeowners in the Lower Greenville area. We survived the street repairsto Lowest Greenville and crime was down again. But that's not whyyou're reading this. You probably want to know if you house is worthmore. That's good news too! Home prices were up considerably overlast year. As our neighborhood continues to gentrify, newer builthomes and the original bungalows have become different andoverlapping markets within the area. So I always look at themseparately.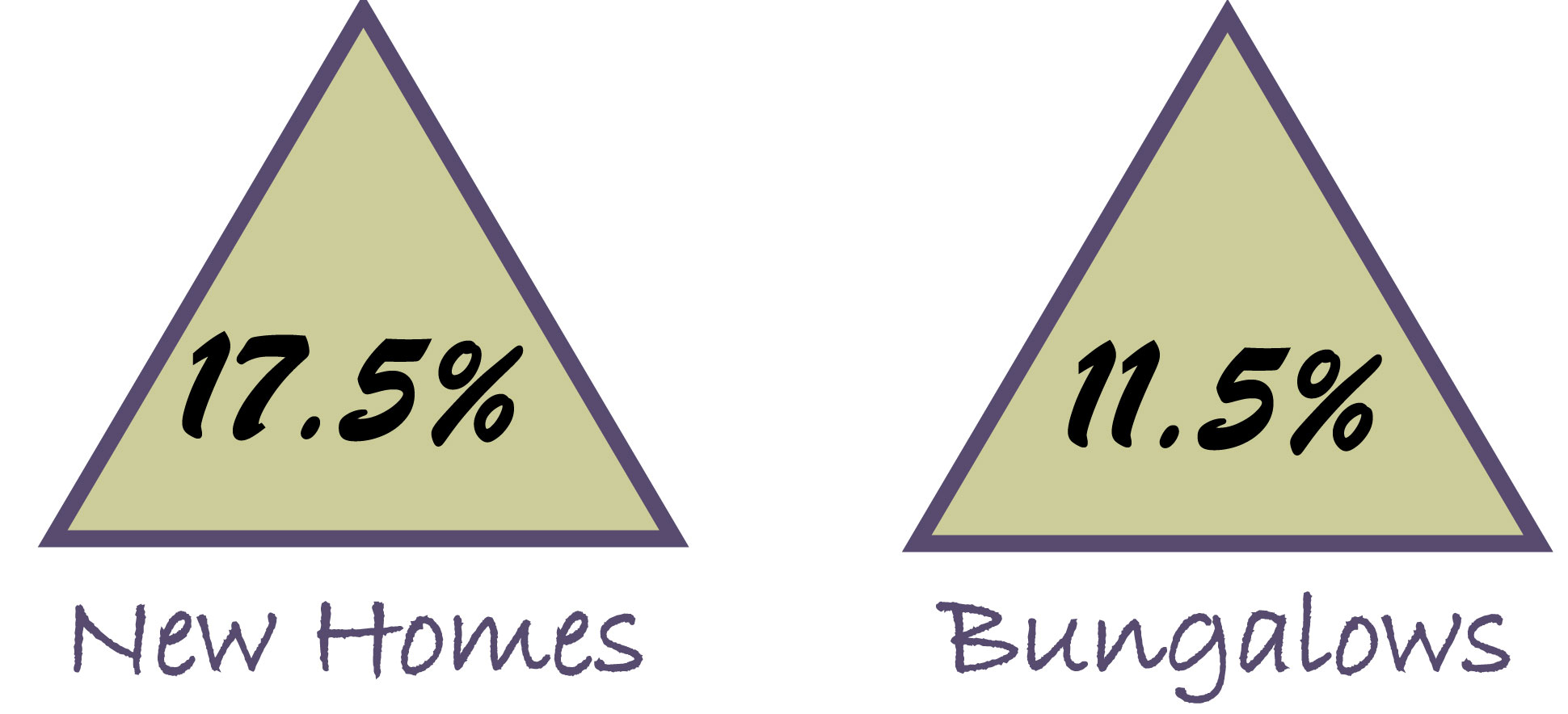 We started the year with newer homesaveraging $206/ft but ended at $242/ft, an increase of nearly 17.5% Bungalows, which are usually smaller, typically sell at a higherprice per foot due to land values. Bungalows owners started the yearat $233/ft and ended it 11% higher at $259/ft. Lot values for a teardown increased about 10% as well with most lots selling around $325Kdepending on size and location.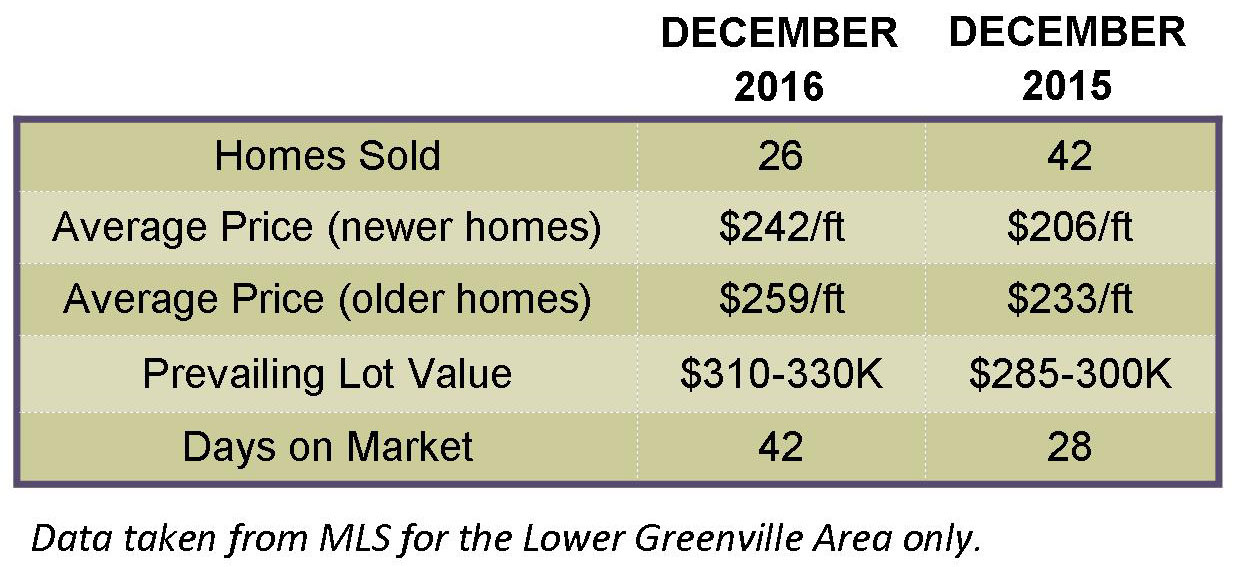 One difference between new and oldhomes that has been widening is mobility. The turnover rate of newconstruction homes has remained steady, but bungalow owners areincreasingly staying put. We sold roughly the same number of newconstruction homes this year as last. But sales of bungalows droppedby almost 20%. This was not due to listings that wouldn't sell, itwas due to bungalows owner not wanting to sell.

So what do I expect to see in 2017? The two most telling metrics are Days on Market and Inventory level.Both of these tell us the direction the market could be going. Forthe last several years, we have been in a hard-core seller's market,meaning buyer's significantly outnumbered sellers. That hasn'tchanged much, but it is moving. The time it takes to sell a home hasrisen about 25% over the course of the last year. It's still within anormal range, but it's an indicator that the asking prices are toohigh. Buyers are slower to act when homes are overpriced. The levelof inventory has inched up slightly, meaning the ratio of buyers tosellers is starting to move back toward a balanced market, but itstill strongly in favor of sellers. We currently have 3.5 months ofinventory, up from 3 but still well below a balanced market with 5.5months. Before your eyes glaze over, I'll get to the point…. Allthis means that while the market is continuing to rise, the angle ofthe curve is going to be a little less steep than it was. We alsohave mortgage rates going up which will put further pressure on therise in prices. Bottom line, I think we'll keep going in the rightdirection, but just at a slower rate.

Subscribe to monthly market updates from your Lower Greenville neighborhood expert.